SYSI - OUR LEAGUE
---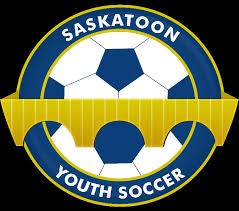 Saskatoon Youth Soccer Inc is our league. By registering with SUSC or any of the zone clubs in Saskatoon, players are part of the SYSI league. SYSI, in partnership with SaskSoccer and the five zones, SUSC, Hollandia, Aurora, Lakewood and Eastside, provides the structure for teams to play competitively all year long. Visit their website to learn more.
Saskatoon Youth Soccer Inc. started as an informal collection of clubs that joined together to become a registered non-profit corporation in 1984. In 1996 the organization became more structured with the formation of five permanent clubs/associations, each with responsibility for a geographical area or zone established under the By-laws of SYSI. These member clubs are Saskatoon United Soccer Club, Hollandia International Soccer Club, Aurora Soccer Club, Lakewood Soccer Association, and Eastside Youth Soccer Association. To view a Zone Boundary Map
click here.

The new organizational structure gave the Saskatoon youth soccer community the stability it needed to participate in the construction of the first dedicated soccer facility in Saskatchewan, the Saskatoon Kinsmen Henk Ruys Soccer Centre. More recently it played a key role in the creation of the SaskTel Sports Centre. The SaskTel Sports Centre features a full-size, indoor artificial turf pitch with two smaller indoor pitches, and also includes two lighted, outdoor artificial turf pitches. The two facilities house a variety of youth and mini soccer leagues, practices, jamborees, tournaments, and provincials throughout the year.